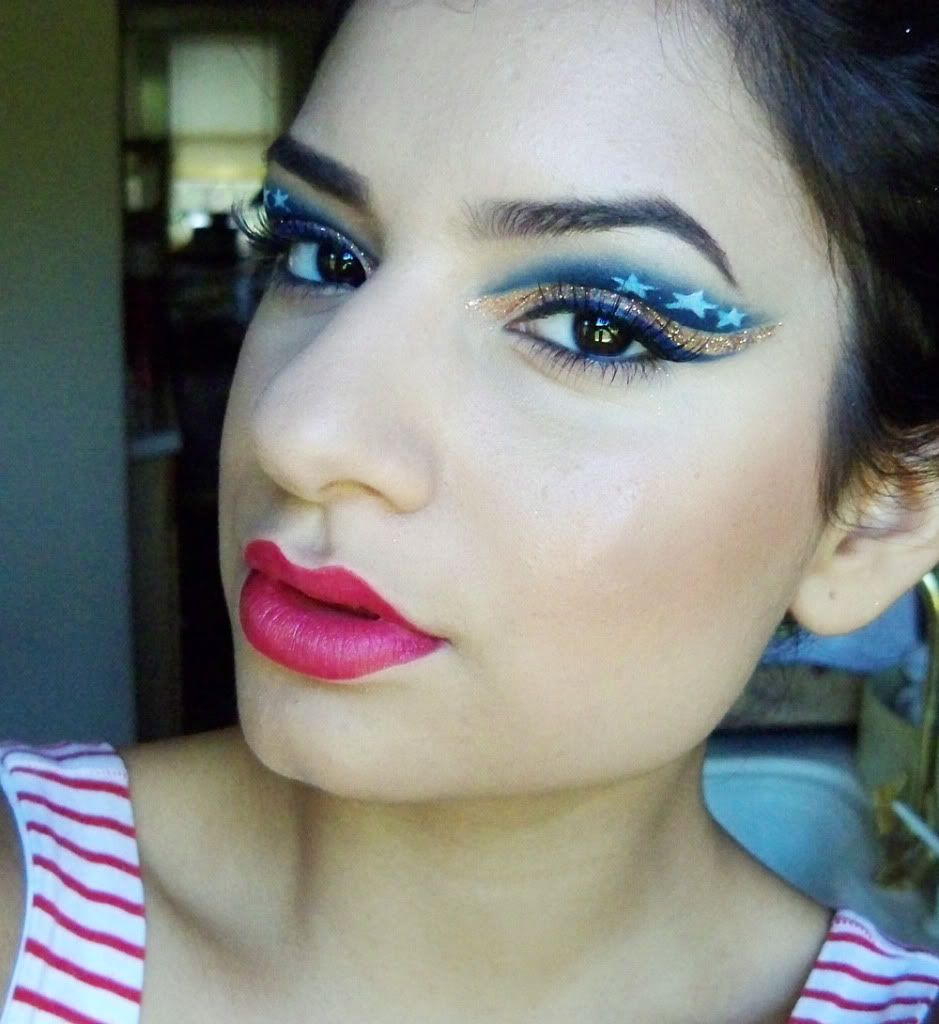 I did this a couple of weeks ago but barely got around to posting it. I've been busy with school & Polyvore <--- this site is addicting! So anyway this is a look for a Las Vegas themed contest & I chose to use the Riviera hotel/casino as my inspiration. I was inspired by the building's lights, shapes, and colors, & overall Vegas idea. So while doing this look, I was debating on whether I wanted to do the stars or not. My original idea was to do inverse shaded stars but I wasn't able to get the materials in time. I'm glad I went ahead & did the stars but it would have been much easier & precise had I had liquid liner rather than just the eye shadow pencil that I used.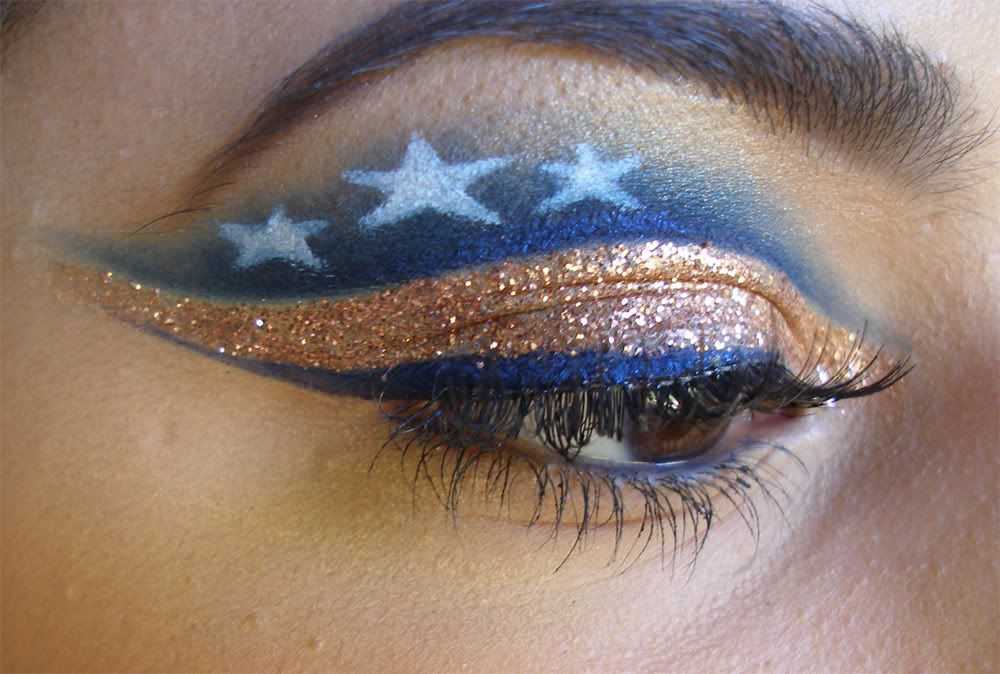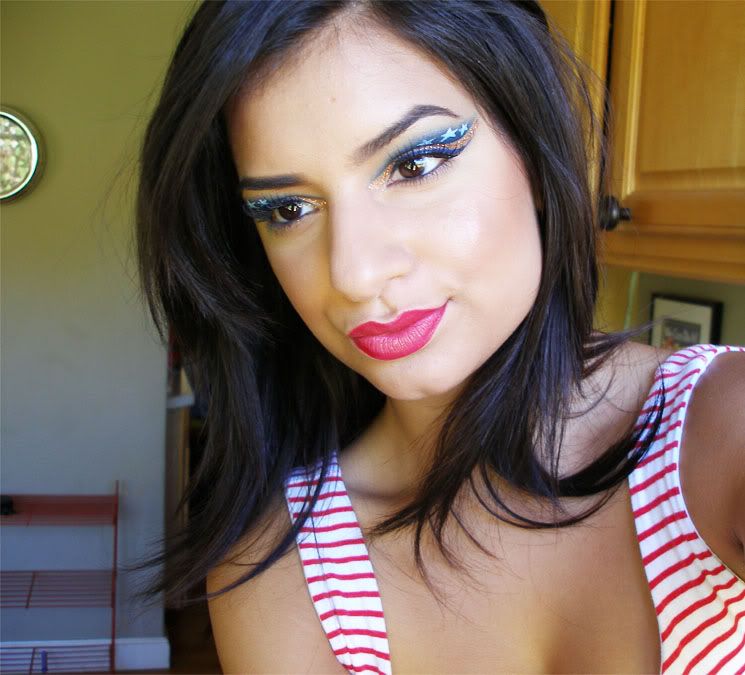 The look turned out to remind me of the American Flag as well, so I created a 'set' on Polyvore inspired by the makeup look as well as America. If you don't know what Polyvore is, it is a site where you can make collages or "sets" & import items from different web sites. The site is mainly for fashion but you can create a set based on anything, whether fashion, makeup, animals, or interior design, etc... I've become addicted & my carpaltunnel is definitely suffering because of it. Haha.

Check out my Polyvore here & add me as a contact if you have an account : )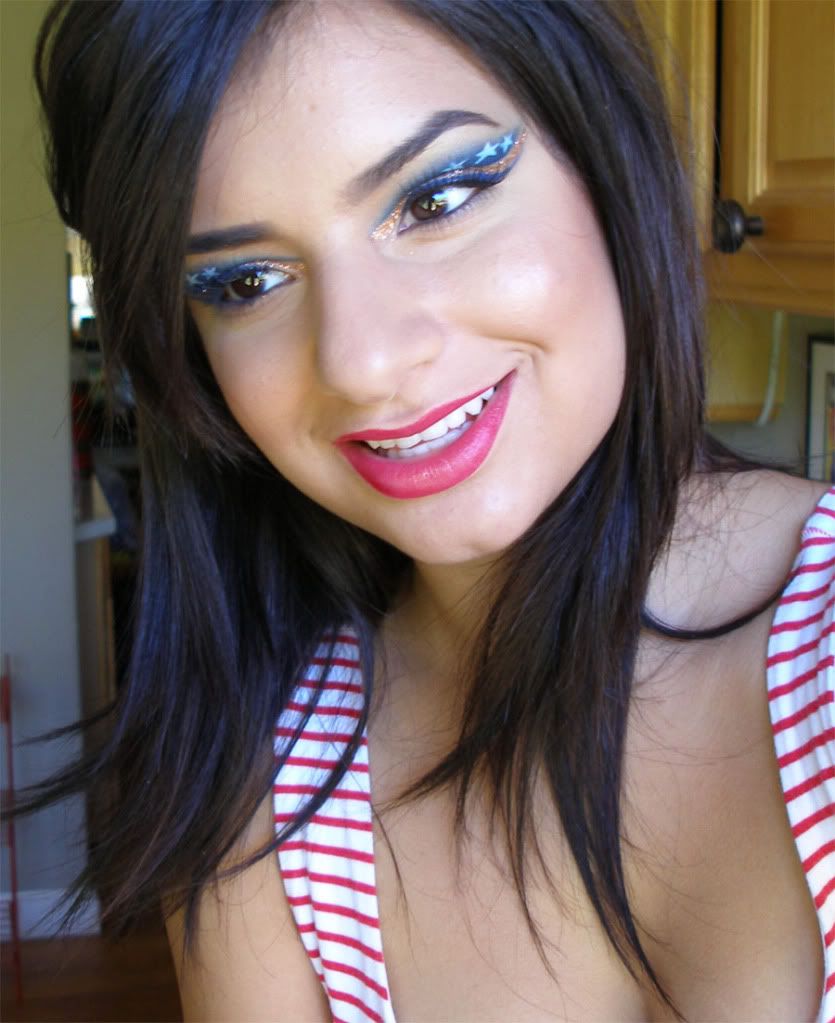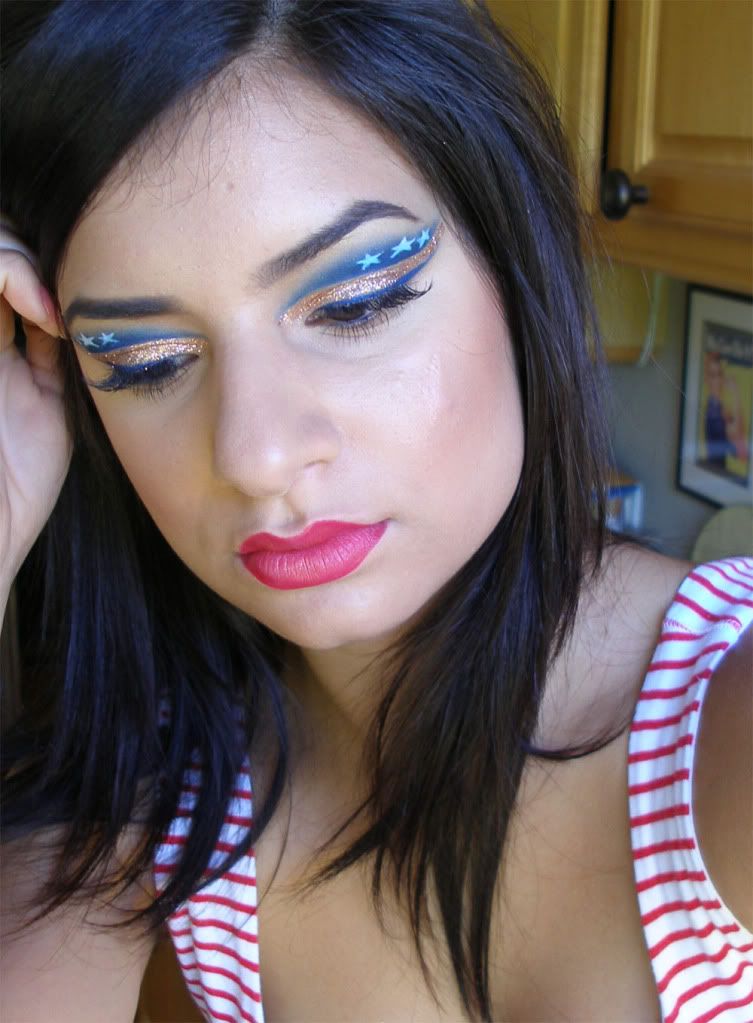 On the eyes:
UDPP
L'Oreal HIP duo 'Showy'
OCC glitter 'beige'
Mary Kay navy blue eye liner
iQnatural.com mineral eye shadow 'Ray'
NYX jumbo e/s pencil 'Milk"
Salon Perfect lashes 45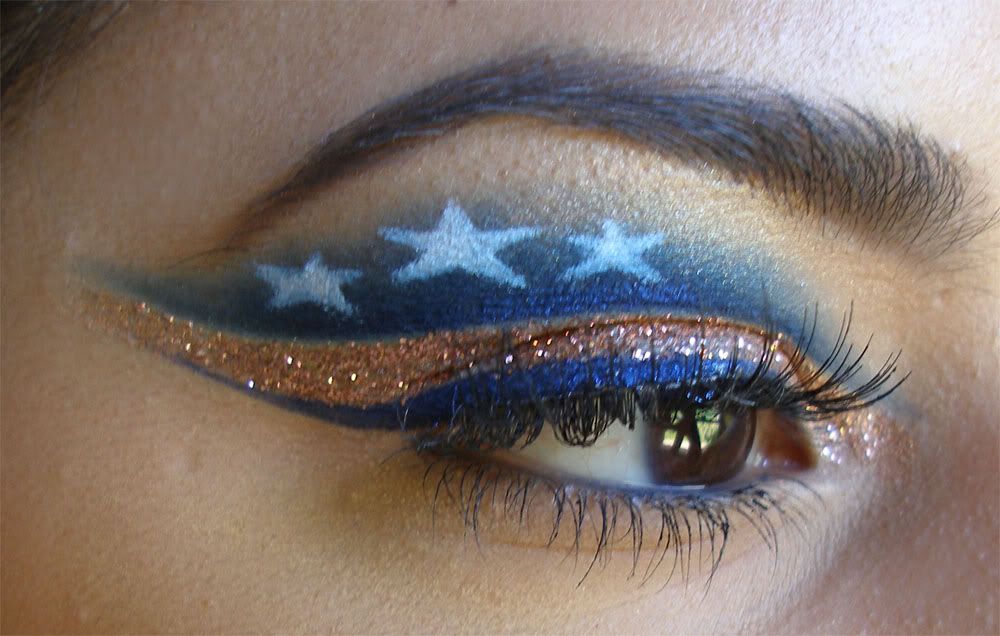 I will hopefully have time to do at least a couple of Halloween looks & Tutorials for Youtube this month, so be on the look out for that. I have a few ideas already in mind but just need to make it to the costume store for some white face makeup as well as a couple of other products.

Thanks for viewing : )
Marquie


Continue reading...