I haven't updated this lately & so this post will consist of two looks.
The following look was a pretty simple makeup look that I did for my first 'live' tutorial on Youtube. I used GDE, NYX, and Milani Minerals for that look. The lighting, angles, & quality in that vid. were not great but i'm slowly learning.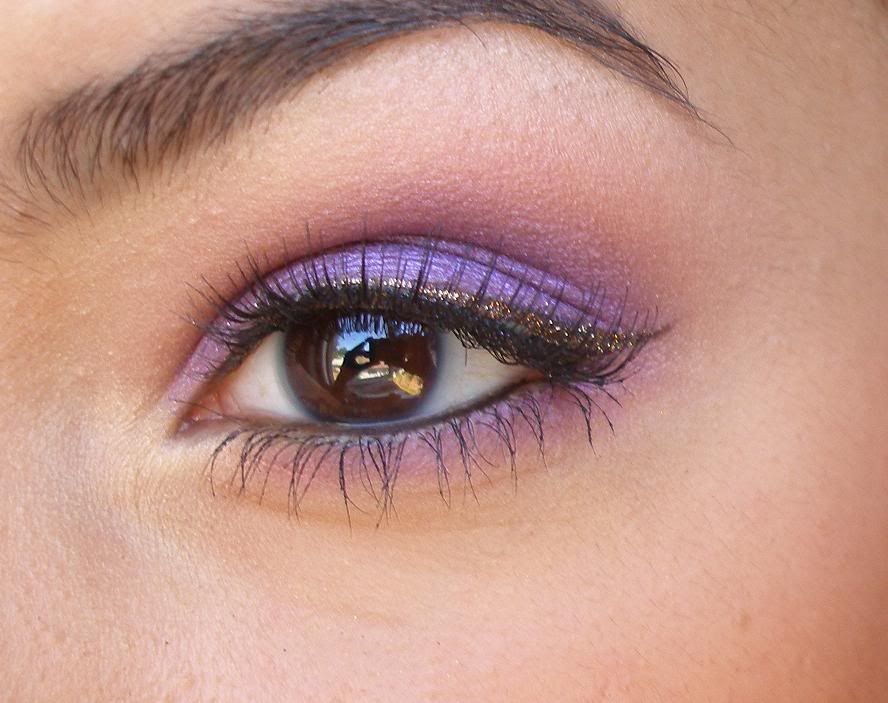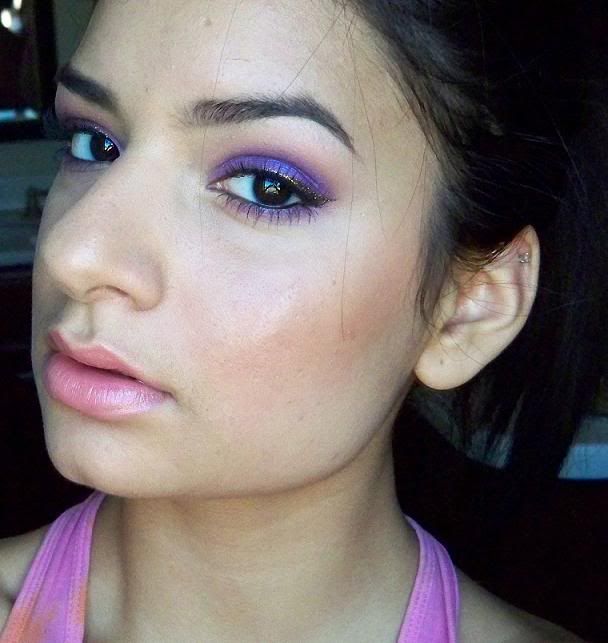 This second look was for a Sigma makeup contest on Youtube, which was also a live tutorial. The theme of the contest was animals-any type of animal-so I chose the Parrot Fish. I was inspired by its colors & circle spots. I had recently seen a makeup photo done by the MUA Dana Delaney which consisted of a circle like pattern similar to mine, which also inspired me.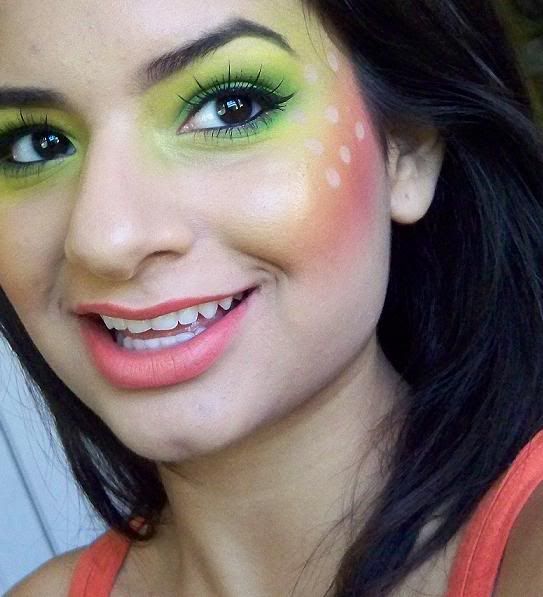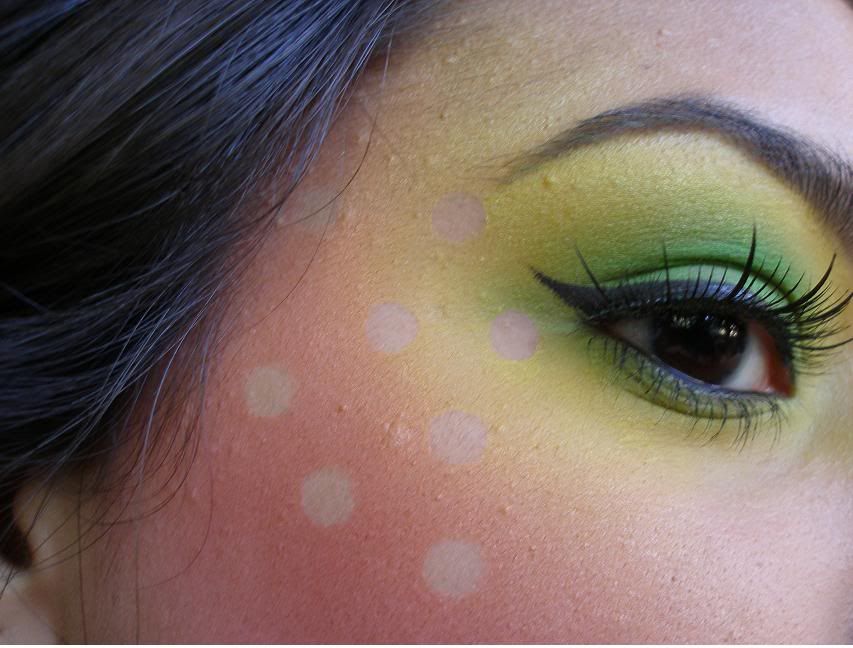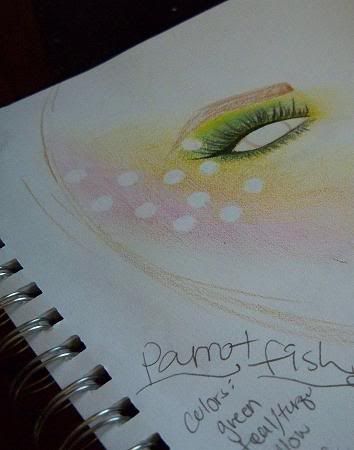 This was my rough draft/sketch of my idea. I have been doing this lately to have a guide while actually doing the makeup. There have been so many times when my makeup turned out completely different than what I had in mind.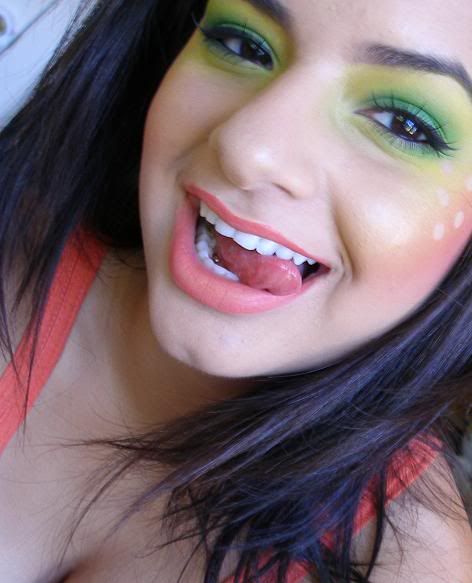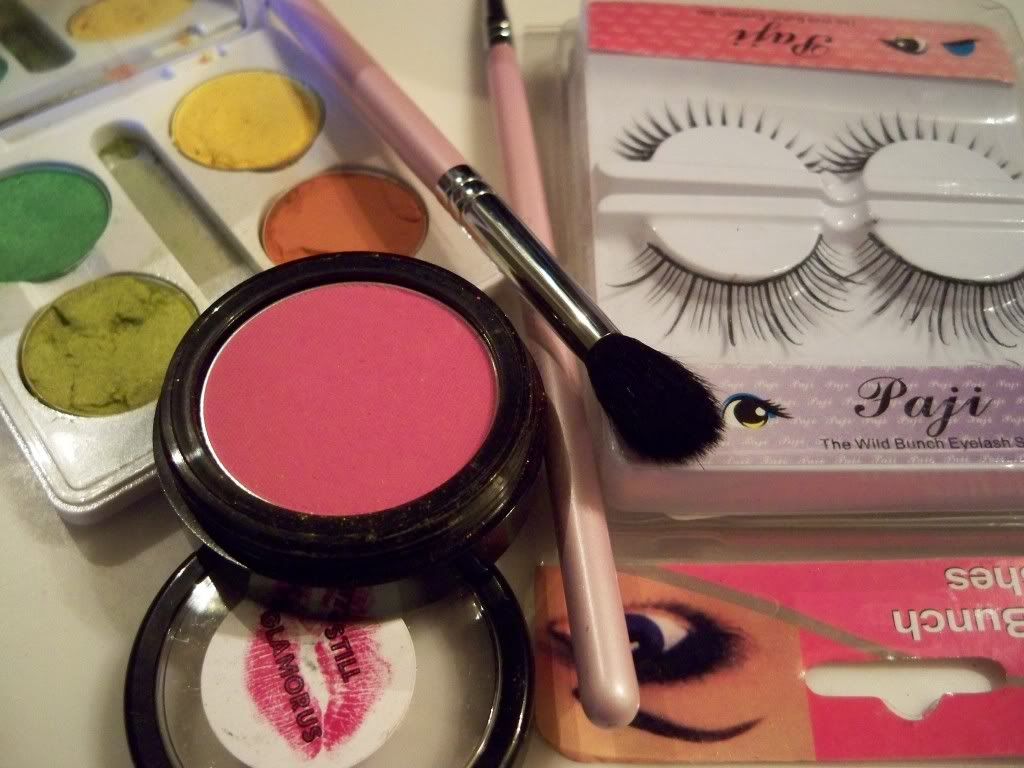 Products used for this look:
Garage sale stickers+hole puncher
Urban Decay Primer Potion
Still Glamorus Cosmetics blush 'Bubble Gum'
Spell Cosmetics loose shadow 'Manic'
Bright, matte yellow from WALES palette
Mac e/s 'Rule'
Hot pink & light pink e/s from palette
Mac 'Wondergrass' & 'Eye popping' e/s
White matte e/s from palette
Mac blacktrack fluidline
Paji lashes (I got two pairs from the 99 cent store)
Mac 'Morange' l/s
Sigma, Mary Kay, & Costco makeup brushes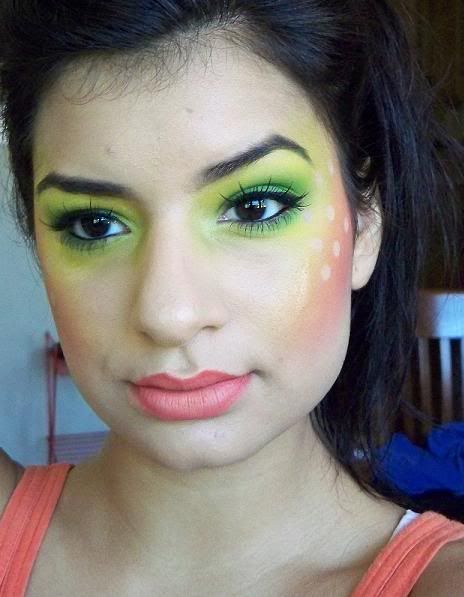 And lastly, these were my nails from last week. I was really happy with how they turned out.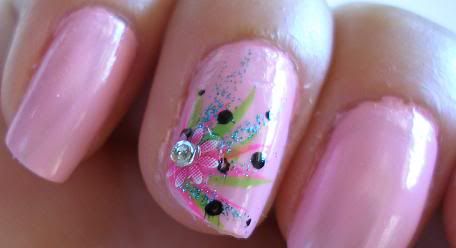 For the tutorials of these looks, check out my Youtube channel:
http://youtube.com/MarkeeCoco